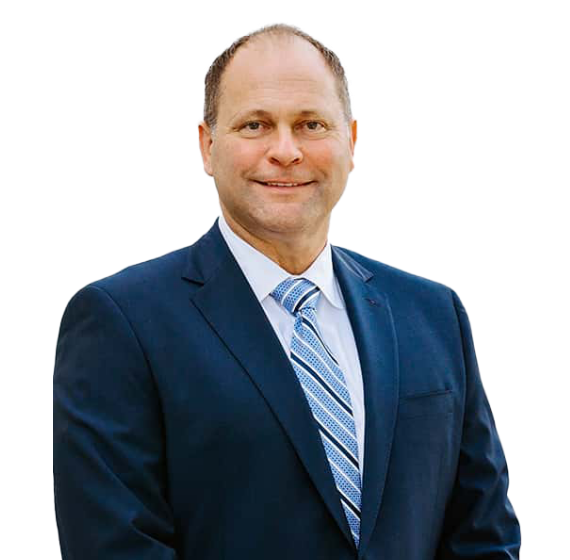 Wolfgang Florin
Board Certified Specialist in the Area of Labor Employment Law
I have found no greater professional fulfillment than providing high-quality legal service and achieving corrective results for individuals who have suffered unlawful treatment at the hands of their employers
Personal
I am fortunate to share my life with my wife of 21 years and my daughter. My wife is a former LPGA touring professional. My daughter is enrolled as an undergraduate at the University of Arizona. In 1988, I played my very last collegiate basketball game against that same university in the NCAA Tournament. In my free time, I enjoy cycling, skiing, fishing, and poker, having played in the World Series of Poker Main Event. From my hospitality industry days, I retain an intense passion for food and beverage, most lately with a focus on craft beer. While my wife and I don't play golf as much as we did while she was traveling the world on Tour, we still recall fond memories of those times. I once caddied for her at the US Women's Open.
---
Education
B.S. / Cornell University 1988
J.D. / University of Florida 1991
Memberships & Admissions
Florida Bar, Member, 1991
United States 11th Circuit Court of Appeals
U.S. District Court, Northern District of Florida
U.S. District Court, Middle District of Florida
U.S. District Court, Southern District of Florida
Professional Associations
Federal Bar Association, Member
Clearwater Bar Association, Member
Board Certified in Labor & Employment Law, Florida Bar Association
---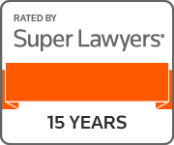 I was born in Fort Wayne, Indiana to my parents who had less than a decade earlier emigrated to the United States from Salzburg, Austria. They had no jobs and neither could speak English. Perhaps, like most children, I didn't appreciate until I matured the tremendous influence my parents had on shaping my beliefs and values. I learned from their experience that despite adversity, with passion, determination, a strong work ethic, and, most importantly, a respect for others, you can achieve fulfillment.
My first passion, perhaps because of my height of 6'7″ and Indiana upbringing, was basketball. My success, fueled by my parents' values, led me to receive offers to play collegiately at institutions throughout the United States. I attended Cornell University where I graduated from the School of Hotel Administration, long regarded as the best hospitality school in the world. At Cornell, I earned GTE Academic All American and All-Ivy League honors while on the basketball team. It is at Cornell that I developed my next passion – Food & Beverage and the intense focus on providing quality service to others. While I worked at some highly regarded hotels and restaurants in both New York and Florida, it is the training relating to service to others that led me to law school.
In 1991, I graduated from the University of Florida College of Law. I spent the first 5 years of my legal career working primarily as a professional malpractice defense attorney, at the Tampa law firm of Annis, Mitchell, Cockey, Edwards, and Roehn. Although I was well trained by a firm of highly skilled attorneys and learned the foundational legal skills desired by all new lawyers, saving large corporations money never quite provided me with the desired level of personal and professional satisfaction. In 1996, I departed Annis, Mitchell to join my brother as well as law school classmate, Chris Gray, to develop an Employee Rights practice dedicated to assisting victims of workplace harassment, bullying, discrimination, and broken promises, and to aid people wronged, tormented, abused, belittled, or underpaid at their place of work.
I believe that there is no case where a person's loss is too small to consider, particularly where the wrong is too big to ignore.
For almost a quarter-century, I have largely dedicated my professional life in service to such victims and, over time, have learned the real value of the hospitality service education and training I received. While providing a high-quality hospitality service experience to someone during their restaurant visit or hotel stay was professionally rewarding to me, I have found no greater professional fulfillment than providing high-quality legal service and achieving corrective results for individuals who have suffered unlawful treatment at the hands of their employers. I have counseled thousands of individuals. I have achieved multiple million-dollar recoveries for my clients. And, while proud of those results, when clients occasionally question whether the size of their loss sufficiently warrants my undertaking of their case, I quickly reflect that, over the years, some of the smallest monetary recoveries have had the most profound and significant impact on altering or affecting my clients' life circumstances. For over two decades, I have passionately provided service in the protection of Employee Rights and, during that time, have been fortunate and humbled to receive various peer and professional accolades:
I was among the first group of lawyers in the State of Florida to attain Board Certification in the area of Labor and Employment law. This certification allows me to proudly tell you that the Florida Bar recognizes me as an expert in that area of law. The distinction has remained intact without interruption, as the Florida Bar has, on three separate occasions, issued recertification.
2015 Lawyer of the Year Employment law-individuals Tampa Bay Area
2017 Lawyer of the Year Employment law-individuals St. Petersburg area
Named to Florida Trends magazine 'Legal Elite' 10 times
Top-rated attorney by Super Lawyers 2006-present
Best Lawyers in America 2006-2019
2007-2021 AV-Preeminent rating by Martindale-Hubbell, endorsed by both peers and the Judiciary (the highest possible rating in both legal ability and ethical standards)
Voted #1 in "Employment Law: Individuals" on TAMPA Magazine's Top Lawyers 2018 list.