Sexual Assault, Identity Theft Among Allegations Made Against Uber Drivers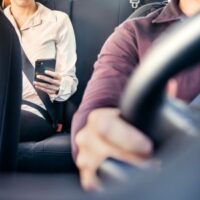 A spate of lawsuits against Uber are raising serious questions about how Uber screens its drivers and what type of duty of care they have when allowing people to drive for their company. Now, two Florida residents are claiming that they were sexually assaulted and one of them was the victim of identity theft.
Lawsuits against Uber can be tricky to win. Uber and Lyft allow almost anyone to drive for their company with limited information on the drivers. People trust that these companies are employing stand-up individuals who just want to use their vehicle to earn money. However, that isn't always the case. In some cases, Uber is hiring criminals to drive for them. In these cases, Uber can be held responsible for any injury that is caused to a passenger.
The two plaintiffs mentioned above are suing Uber for failing to properly screen its drivers.
Sexual assault 
This isn't the first time an Uber driver has been accused of sexually assaulting a passenger. In this case, the plaintiff says that she was out drinking with friends to celebrate her 21st birthday. She admits that she was very drunk at the time of the assault. After she was separated from her friends, a good samaritan offered to call an Uber for her. Instead of dropping her off at her home, the Uber driver took advantage of her condition and sexually assaulted her. When the Uber driver finally dropped her off at home, she had her underwear around her ankles and she had soiled herself. The next day, the plaintiff reported the incident to police and was referred to a crisis center for a sexual assault exam. The driver used a consent defense to the charges. He claimed that the victim consented to sexual intercourse with him prior to the sexual contact. It will be difficult for the plaintiff to prove the contact was not consensual because she admitted that she doesn't remember much of what happened. He has currently pleaded not guilty to a charge of sexual battery.
In this case, the Uber driver had a criminal past. Uber is faulted for failing to conduct a thorough screening on the driver prior to allowing them to drive for the company. The driver had a criminal past that dated back 20 years. He was previously charged with drug possession and first-degree armed robbery in the State of New York. He also had a long list of driving violations.
The plaintiff contends that Uber should have conducted a criminal background check prior to allowing the driver to drive for them. She contends that had Uber conducted a criminal background check, she would not have been raped that night.
Talk to a Tampa, FL Uber and Lyft Accident Attorney Today 
Florin Gray Bouzas Owens, LLC represents the interests of those injured in Uber and Lyft accidents. Call our Tampa personal injury lawyers today to schedule a free consultation and we can begin discussing your case immediately.
Source:
abcactionnews.com/news/local-news/i-team-investigates/florida-lawsuits-raise-serious-questions-about-how-uber-screens-its-drivers