Polk County School District Settles "Equal Pay for Equal Work" Complaint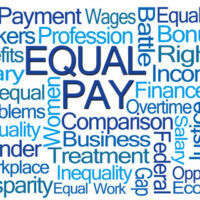 The Equal Pay for Equal Work Act mandates that when men and women do comparable work, they are paid at the same rate. However, one woman, who was an EEOC officer, filed a complaint against the Polk County School District when she realized she was being paid less than a male counterpart with less tenure, according to a recent article.
There is a long-held belief that women are often paid less than men for doing the same type of work. In other words, an employer may not discriminate against an employee by paying them less money for doing the same work as a male employee. While the statute covers everyone (not just women) complaints are often filed by women on the basis that they get paid less than men.
In this case, the plaintiff filed two complaints. The first was related to the fact that she was being paid less than a male employee with less tenure. The second complaint was related to the retitling of the male employee's position so that he would be eligible for a promotion—something that was not done for her.
Analyzing potential defenses to this claim 
In cases like these, the defense usually offers some pretense as to the reason for not paying one employee as much as another employee. In this case, the Polk County School District countered by touting their numbers regarding diversity. The district was named to Forbes' list of best potential employers for women, and their diversity numbers are also self-reported to be better than other school districts. The district said that nearly 40% of their staff is Hispanic, Black, or multi-racial. They also stated that 77% of their staff are women.
However, that doesn't account for the fact that a male employee with less tenure was being offered promotions and more money than a female employee doing the same work. Ultimately, Polk County decided to settle the case against them, so chances are good that the plaintiff had a strong argument.
Understanding Equal Pay for Equal Work
 In a lawsuit concerning Equal Pay for Equal Work, the plaintiff has the burden of establishing five key elements:
Skill – Takes into account the experience, ability, education, and training of the individual employee against another employee who makes more money.
Effort – The amount of physical or mental effort required to do the work.
Responsibility – The amount of individual responsibility the employee takes on.
Working conditions/dangers – Accounts for potential dangers a worker may face in their workplace.
Establishment – The Equal Pay Act only applies to jobs within an establishment. An establishment is a distinct physical place of business. In other words, jobs can't be compared across different companies or in this case, school districts.
Talk to a Tampa, FL Employment Discrimination Lawyer Today 
Florin Gray represents the interests of Tampa residents who are facing employment discrimination. Call our Tampa employment lawyers today and we can begin the process of investigating and pursuing your claim.
Source:
baynews9.com/fl/tampa/news/2022/11/15/eeoc-officer-files-own-discrimination-report-against-polk-county-school-district