The Horrific Death Of Molly Russel: UK Court Blames Facebook For Suicide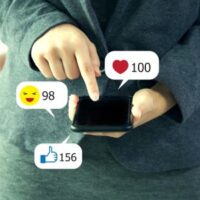 A UK court recently blamed Facebook for the death of a 14-year-old girl who took her own life. Facebook was blamed for placing "bleak" content in her feed on a relentless basis after she clicked on an article about self-harm. The girl was so impacted by the bleak content, that she could no longer find a reason to hope. Her parents filed a lawsuit against Facebook and the company was blamed for the girl's death.
Today, there is broad concern that social media platforms are "hacking our brains" by creating dopamine feedback signals that cause addiction. However, exposure to bleak content is unique insofar as Facebook lawsuits go.
Today, Facebook is being ordered to be more careful about what sorts of content it makes available to teenagers. This case shined a spotlight on just how impactful social media content can be. However, it's a far cry from holding social media companies liable here in the United States. In many cases, it's not entirely clear where Facebook's influence begins. Ultimately, some people enjoy bleak content, others ignore it, and there may be a small percentage of people who decide it's the only possible perspective and harm themselves on that basis.
What about lawsuits against Facebook in the states? 
There are multiple lawsuits being filed against social media companies right now. Below, is a non-exhaustive list:
Obsession and addiction lawsuits – In these cases, Facebook is blamed for the declining mental health of a teenager who becomes addicted to the platform, can't sleep, obsesses over their image, and ultimately becomes suicidal. In these cases, Facebook is blamed for the declining mental health and the suicidal ideation. Ultimately, they are blamed for the suicides that do occur.
Genocide lawsuits – Facebook is being blamed for forcing politicians to run negative ads because those are what draw the most attention. In Myanmar, this resulted in genocidal content being shared which resulted in the deaths of thousands.
Bullying lawsuits – Facebook is blamed for deaths regarding bullying that occur through the platform. Facebook has a policy of stopping bullying.
Ultimately, these lawsuits are all buttressed by a whistleblower claim that Facebook is feeding on only the worst emotions that humanity has to offer because that's what drives the most content. The algorithms themselves don't make moral choices, they only remember what worked last time. So, if a negative post gets more engagement, the algorithm will run negative content. The same can be said for the news media at this point in our human evolution. We tend to feed the things that frighten us and not those that instill hope. This is creating an emotional climate of antagonism and polarization. Ultimately, Facebook needs to be more aware of the impact it's having on its users. This situation is not sustainable.
Reach Out to Us for Help
 Florin Gray Bouzas Owens, LLC represents the interests of plaintiffs in mass tort lawsuits. Call our Tampa personal injury lawyers today to schedule a free consultation and we can begin discussing your allegations immediately.
Source:
theguardian.com/uk-news/2022/sep/30/molly-russell-died-while-suffering-negative-effects-of-online-content-rules-coroner