Wrongful Death Filed After Bar Fight Turns Fatal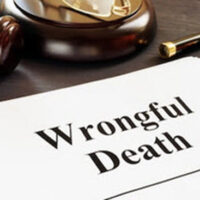 A Jacksonville bar and restaurant establishment is being sued after a man died in a bar fight, according to a recent news article. The individual who ended the patron's life has been charged with manslaughter. The attacker is also named in the lawsuit along with the bar and the owner of the building. Details surrounding the case are hazy, but it appears that the plaintiff was an employee of the bar. The bar is accused of failing to hire enough security, withholding information concerning the individual's violent past, and providing an unsafe working environment for employees.
Florida rules make it very difficult for an employee to file a lawsuit against their employer. However, all workers' compensation claims must result from accidents. In terms of a deadly fight, there is no accident, so workers' compensation would not pay that claim. Since that remedy is not available to them, the next remedy is a wrongful death lawsuit.
Bar wrongful death lawsuits 
Wrongful death lawsuits that emerge from bars and restaurants are often filed on grounds of negligent security. Negligent security lawsuits allege that a bar did not hire enough security to prevent dangerous situations from occurring. Alternatively, the security they hire sometimes overstep their roles and cause serious injury to guests. Both of those claims would be actionable in Florida as is the claim mentioned above. However, the defendants have plenty of room to defend themselves.
Potential defenses to this lawsuit 
The details are hazy so we can say with specificity what allegations are being made directly against the bar. Bars are responsible in a lot of cases of negligent security, but not all of them. One instance would be when the individual who is injured picks a fight with the other person. Security is expected to break up the fight and remove the combatants from the bar and call the police when necessary.
So, the bar can always claim that the injured party is wholly or primarily responsible for their injury or death. In a case like that, it could be true that the plaintiff contributed to the situation that ended in their injury or death, but it could also be true that the bar had no security in place to deal with violent conflict that emerged. In that case, some of the blame would be assigned to the plaintiff while some of the blame was assigned to the defendant. In that case, the plaintiff would only be allowed to recover a percentage of their total damages. So, if the plaintiff is found 50% liable for their own death or injury, they would require half of the overall damages.
Talk to an Attorney Today 
Florin Gray Bouzas Owens, LLC represents the interests of Florida plaintiffs involved in negligent security lawsuits. Call our Tampa personal injury lawyers today to schedule a free consultation and learn more about how we can help.
Source:
news4jax.com/news/local/2023/03/28/wrongful-death-lawsuit-filed-after-homicide-resulting-from-fight-at-jacksonville-dave-busters/