Elder Abuse Lawsuits: What You Need To Know Right Away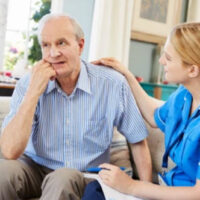 It's difficult to find legitimate statistics on elder abuse. However, it is estimated that 20% of all elders who end up in the emergency room are the victims of either abuse or neglect. That number is high, and the nursing home will always have a defense that the elder's condition contributed to their injury. However, every nursing home is bound by the prevailing standard of care for the industry, and issues such as understaffing are never a defense to medical malpractice.
Hospitals do take reports on the condition of patients when they arrive at the hospital, but it's on the family to ensure that authorities are aware of the mistreatment of your loved one.
Alerting police to treatment violations 
Is medical malpractice a crime? Not usually. Medical malpractice is a civil allegation that is filed against a doctor or a medical facility alleging that they have failed to render the prevailing standard of care for the industry and an injury or death has resulted from that failure. In terms of medical malpractice, the conduct of the defendant is compared against the prevailing standard of care for the industry. In cases where an injury emerges from the failure to render the prevailing standard of care, the family or victim can file a lawsuit to recover damages.
Filing a police report can be a good way to establish a paper trail for the abuse or neglect. However, the police aren't concerned about the facility so much as they are concerned about individuals within the facility. Charges are not filed against facilities, but rather individuals. So, they won't take an interest in your personal injury lawsuit, but can be vital to establishing a pattern of neglect and abuse.
Police will take statements from emergency room doctors who will catalog the patient's condition. A nursing home neglect and abuse lawyer can use that information to establish a precedent. This precedent can help not only your loved one, but others who are being abused and neglected at the facility.
Three types of elder abuse 
Elder abuse can be divided into three categories.
Sexual and physical abuse – Physical and sexual abuse occurs when a facility does not supervise its staff properly. By the time staff are physically abusing the patients, the standard of care at the facility is so low that management is likely ignoring a problem they suspect is happening at their facility. The nursing home will always be liable when a staffer abuses a patient.
Neglect and negligence – Neglect occurs frequently in some nursing homes. Bed or pressure sores are a good indication that a patient is being neglected. The pressure sores become infected and can easily turn lethal. Since those in nursing homes tend to have weakened immune systems, the stakes are quite high for controlling pressure sores. In other cases, patients aren't given their proper medication, placed on medication they don't need, or allowed to wander off the facility grounds.
Financial exploitation – Financial exploitation of the elderly also occurs in nursing homes. The nursing home is often responsible for not properly supervising their staff and allowing them to defraud individuals who cannot defend themselves.
Reach Out to Us Today
 Florin Gray Bouzas Owens, LLC represents the interests of those who have been injured by negligent nursing homes. Call our Tampa personal injury lawyers today to schedule a free consultation and we can begin holding those responsible accountable for their conduct.