Private Equity Ownership In Nursing Homes Harms Patient Outcomes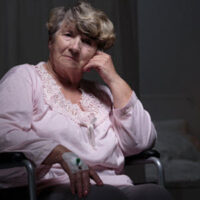 For-profit nursing homes are quite afraid of being sued. For that reason, the corporate structure of these businesses is designed with personal injury lawsuits in mind. In a bid to increase profits, we often find these nursing homes understaffed which harms both patients and workers who feel like they're being driven into the ground so that investors can recover larger dividends. For those injured by the nursing homes, they often have to navigate a bizarre corporate structure that only makes sense when you consider liability issues.
While these nursing homes are profitable, the profits are often insulated from the corporation. An injured victim cannot sue a parent company for the conduct of a subsidiary. The claim remains attached to the nursing home and not the conglomerate. The conglomerate charges these nursing homes rental fees on their lot space. These rental fees are far in excess of the prevailing cost of renting the space. The money that the nursing home earns is thus removed from the nursing home's name and funneled into a company that would not be liable for the injuries caused. Meanwhile, the ledger of the nursing home looks as though it's running on a razor-thin profit margin. Meanwhile, the nursing home is paying exorbitant fees to a parent company.
So, civil defense attorneys have crafted a system that allows these nursing homes to declare bankruptcy on mass torts that inevitably arise from understaffing while workers and recipients of services suffer. About the only people benefiting from this system are civil defense attorneys and investors. Everyone else suffers.
18 State Attorneys General Sign on to Proposal 
Ultimately, many of these facilities are so poorly run that they end up making headlines. No one would know about the corporate structure of nursing homes if problems didn't arise from this structure. It allows nursing homes to be run so poorly that individuals are dying from neglect and abuse while others are suffering from financial exploitation at the hands of staffers who are under-supervised. Those in private equity nursing homes run a 10% greater risk of mortality than others.
In response, 18 State Attorney Generals have signed onto a proposal that would require transparency in the corporate structure of nursing homes. It's largely only until after a nursing home is sued that anyone realizes how the corporate structure is insulating nursing homes from liability.
While large personal injury judgments do get attached to these facilities, the facility can file for Chapter 11 and vastly reduce the personal injury judgment in bankruptcy. State officials can place the nursing home under a watchful eye to ensure they are meeting basic standards, but it's only until someone has died or several residents have died that the situation gets resolved. Obviously, families deserve to know how a nursing home will operate before they consent to place their loved one there. Private equity and head-scratching corporate structures are a telltale sign that the nursing home is more concerned with protecting itself from lawsuits than providing care.
Talk to a Nursing Home Abuse Lawyer Today 
Florin Gray Bouzas Owens, LLC represents the interests of Florida residents who have lost a loved one or seen their loved one's condition deteriorate significantly due to nursing home negligence. Call our Tampa personal injury lawyers today to schedule a free consultation and learn more about how we can help.
Source:
aboutlawsuits.com/ags-call-for-nursing-home-ownership-transparency/