What to Do if You are Hit by a Drunk Driver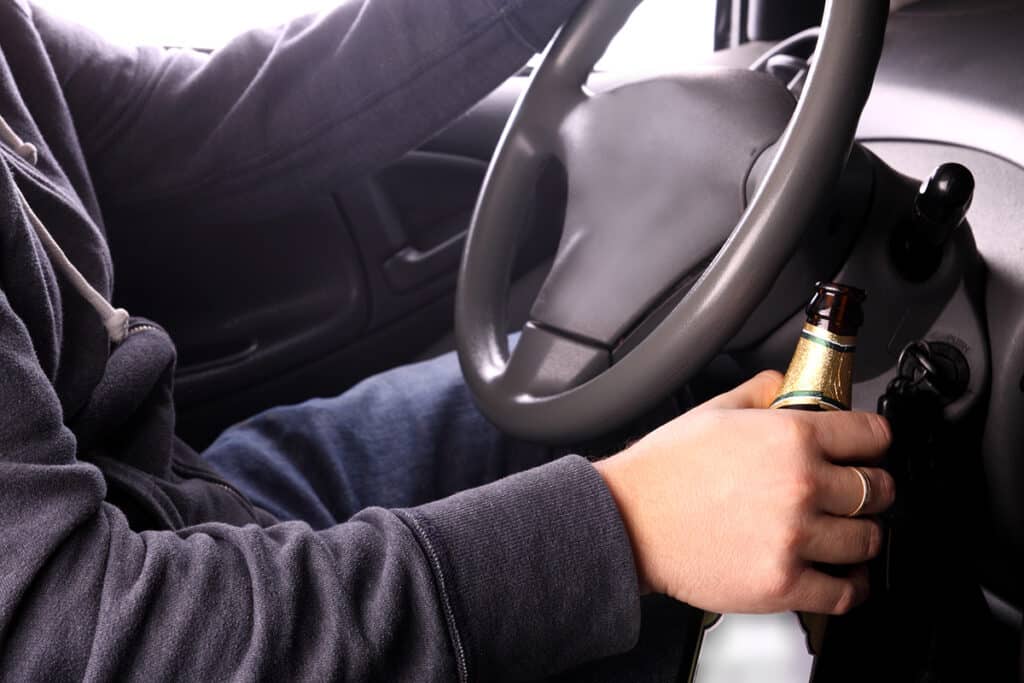 According to a report from the website Responsibility.org, there were 814 alcohol-impaired driving fatalities in Florida in 2019. When a drunk driver gets behind the wheel, they risk serious personal injury to themselves and others. The Tampa personal injury lawyers at Florin Gray explain what you should do if you are hit by a drunk driver in Florida.
Ensure Your Safety
The first thing to do when you are hit by a drunk driver is to ensure that you and anyone else involved at the scene are safe from further personal injury risk. Move to a sidewalk or other secure area and make sure you are clear of any property that was damaged on the scene.
Call the Police
No matter how serious the accident may be, it is important to contact law enforcement and report the accident. Police officers will arrive on the scene and collect important information from all parties involved. This includes witness reports and photographs of the accident scene. They will also perform an on-site breathalyzer test if anyone involved in the accident is suspected of being under the influence of alcohol.
Take Photographs and Video
Nearly everyone has the ability to take photographs and videos with their cell phones, and it is important to make sure that you document the property damage, position of the vehicles, and any statements by the at fault driver or witnesses. Many times the at fault driver will admit fault at the scene of the crash, but they change their story later on and try to blame the victim. So, it is important to capture any statements or admissions of fault to protect yourself. Also, if the at fault driver is impaired, video of slurred speech or other signs of impairment are helpful down the road.
Seek Medical Attention
After wrapping up with law enforcement at the scene, it will be important for accident victims to seek medical attention for any personal injury they have sustained. In addition to receiving proper care to ensure your injuries heal properly, the formal medical report created from the visit will assist victims who decide to pursue litigation against the negligent driver who caused their injuries.
Florida is what is known as a "no-fault" state when it comes to accident claims with car insurance. This means your must seek medical attention within 14 days to be able to receive up to $10,000 in PIP coverage. Many times people are more hurt than they initially realize, so it is important to have imaging studies such as MRIs done to determine if you or your loved one is seriously injured.
Contact Your Insurance Company
Be careful when contacting your insurance company prior to getting legal representation. Often, your own insurance company will ask you to give a recorded statement – DO NOT give ANY insurance company a recorded statement without a lawyer being present with you. These statements can be used against you, and your own insurance company and the at fault party's insurance company will do their best to convince you to give one, but be smarter than that and refuse to do so without legal representation.
When to Contact a Personal Injury Attorney
Whether you are an accident victim of a drunk driver or just a careless driver who was not paying attention, you should contact a personal injury attorney as quickly as possible after an accident. The personal injury attorneys at Florin Gray will walk you through the process so that you maximize your recovery and you are not taken advantage of by the at fault party or an insurance company. Accident victims who are represented by quality attorneys like those at Florin Gray usually recover multiples more than those who try to handle their claims on their own.
Professional Legal Counsel in Tampa
For years, the attorneys at Florin Gray have been helping victims of drunk driving accidents in Tampa and throughout Florida, as they fight for the maximum compensation for their economic damages, non-economic damages, and punitive damages. Contact a Florida personal injury lawyer at Florin Gray today if you are hit by a drunk driver.