How to Protect Your Worker Rights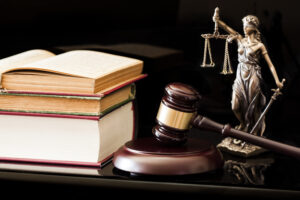 Tampa retaliation attorneys at Florin Gray point out that equal employment opportunity laws protect employees from unlawful discrimination, harassment, and retaliation. Employers are not legally allowed to punish employees for complaining about harassment or discrimination or participating in workplace investigations of such complaints. Punishment can include demotion, termination, denial of a raise, transfer to a different position, etc.
What Is Retaliation and When is Retaliation Prohibited?
Retaliation happens when an employer punishes an employee for conduct that is legally protected. Retaliation can be any obviously punitive adverse job action but also something more unclear.
Federal and state law protects employees from retaliation when they complain either internally to their employers or externally to the Equal Employment Opportunity Commission (EEOC), Florida Commission on Human Relations, or local fair employment practices agencies about workplace harassment or discrimination even if the complaint proves to be unsubstantiated if nevertheless in good faith, according to Florida retaliation attorneys. The law also protects employees who participate or testify in any EEOC investigation or litigation.
How to Recognize Retaliation
Sometimes it's hard to tell. But if something clearly hostile happens shortly after an employee complaint, like for example, demotion, Florida retaliation attorneys agree that there is good reason for suspicion. It's important to note that not every retaliatory action is clear-cut or necessarily job-threatening. It may come as an unprompted and unfair performance review, micromanagement of everything the employee does, or sudden exclusion from staff conferences.
Florida Retaliation Attorneys Litigate Workplace Retaliation Cases
If you feel (1) that you are being harassed or discriminated against in the workplace and fear retaliation if you make a complaint, (2) that you are experiencing retaliation in the workplace, or (3) that you were terminated from your job due to retaliation by your employer call Florin Gray at 727-220-4000 for a free case consultation.