Lawmakers Consider Limits to Nursing Home Lawsuits in Florida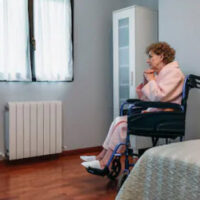 Florida nursing homes have a long history of abusing and neglecting patients in their facilities. This includes allegations of understaffing to increase profits and allowing the quality of care to get so bad that patients actually died from mistreatment and neglect. Amid this epidemic of nursing home abuse, lawmakers have introduced two bills that will make it harder for the families of patients to sue nursing homes. The proposals are named HB1029 and S1304. The rules would restrict who is allowed to file a wrongful death lawsuit against a nursing home if a patient were to die.
Understanding the proposals 
The new proposals would block efforts of adult children over the age of 25 to file survivor actions in wrongful death lawsuits against nursing homes. It would only allow spouses to file such lawsuits. Such a rule would prevent the vast majority of wrongful death lawsuits against nursing homes to move forward. It would essentially give blanket immunity to nursing homes in cases where the resident has no living spouse. This mirrors some provisions under Florida's current medical malpractice law. The rule is colloquially known as the "free kill law".
Understanding the "free kill law" 
Under current legislation, medical malpractice lawsuits can only be brought by the surviving spouse in a wrongful death claim or a child under the age of 25. The law was passed several decades ago and has survived recent Supreme Court cases seeking to change how medical malpractice lawsuits are litigated in the State of Florida. The legislation prevents adult children over the age of 25 from filing a wrongful death lawsuit on behalf of a deceased parent. The new provision would mirror Florida's "free kill" law if it is passed.
However, unlike most medical malpractice lawsuits, nursing home abuse lawsuits involve parties that are over the age of 70, in very poor physical health, and are likely to have children well over the age of 25. Further, they may not have a current living spouse. In other words, making nursing home abuse lawsuits mirror those current medical malpractice lawsuits would limit the liability of an industry that has been under fire for poorly caring for its residents.
Nursing home negligence
 The COVID-19 pandemic was a wakeup call all across the country that the quality of care in our nursing homes was not up to standard. Nursing homes contributed more deaths to the pandemic than any other industry. The facilities were unable to protect residents from the pandemic, had staffers show up to work while sick, placed sick patients in rooms near non-sick patients, and ultimately, we lost thousands of lives to preventable contagion. Now, efforts are being made to protect these companies from liability as opposed to ensuring that they are accountable for the lack of quality in their care.
Talk to a Tampa, FL Nursing Home Abuse Attorney Today 
Florin Gray represents the interests of Tampa, FL residents who have had loved ones injured in nursing homes. Call our Tampa personal injury lawyers today to schedule a free consultation and learn more about how we can help you hold negligent nursing homes accountable.
Source:
tallahassee.com/story/opinion/2023/04/05/proposed-legislation-is-detrimental-to-patients-in-floridas-nursing-homes-heres-why/70077324007/