Man Sues Trump International Beach Resort After Losing Part of His Foot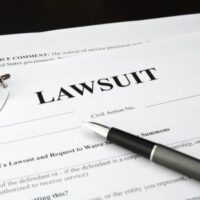 A New Jersey man has filed a lawsuit against Trump International Beach Resort after he lost a toe and part of his foot to third-degree burns suffered while walking over a "searing" hot beach deck. According to the lawsuit, the plaintiff suffers from diabetic neuropathy which made it impossible for him to feel the burns as they were occurring. A typical person would note that the deck was too hot to walk on and then apply footwear. However, this particular plaintiff could not feel his feet and thus, he suffered third-degree burns to the sole of his foot which resulted in a partial amputation.
Elements of negligence 
The plaintiff contends that visitors should have been warned with signage that the deck was too hot to walk on barefooted. In other words, the plaintiff believes that the resort should have posted signage that warned visitors that the deck could get so hot that it could cause third-degree burns. They failed to warn guests about the hot deck and this plaintiff suffered a severe injury as a result of that failure. Otherwise, the resort could have cooled down the deck by hosing it off with water to prevent such injuries from occurring.
Duty of care 
The case will boil down to whether or not the proprietor has a duty of care to warn guests to wear footwear on the deck. This is by no means a slam dunk for the plaintiff, but a jury could find that the defendant breached their duty of care in failing to warn guests about the incredibly hot pool deck.
There are two elements that make this lawsuit tip in favor of the plaintiff. First, there was a dangerous condition on the premises that caused him a severe injury. Second, the staff would have known that the pool deck area could reach potentially dangerous temperatures given the right conditions. In that case, the defendant would have had a duty to warn guests that the pool deck area required footwear or made some effort to mitigate the dangerous condition.
The defense 
The defense will claim that the dangerous condition would have been obvious to anyone who wasn't suffering from diabetic neuropathy. They would have taken one step on the pool deck and realized it was far too hot to walk on barefoot. In other words, the plaintiff's medical condition is more to blame for the injury to his foot than any failure of the resort. However, a jury may not see the matter the same way since the injury was preventable with a warning.
Talk to a Tampa, Florida Burn Injury Attorney Today 
Florin Gray represents the interests of individuals who have suffered burn injuries. Call our Tampa personal injury lawyers today to schedule a free consultation and we can begin discussing your allegations immediately.
Source:
nypost.com/2023/04/29/nj-man-lost-toe-due-to-burns-from-searing-trump-resort-deck/