Motorcycle Accident Lawsuit: Criteria Checklist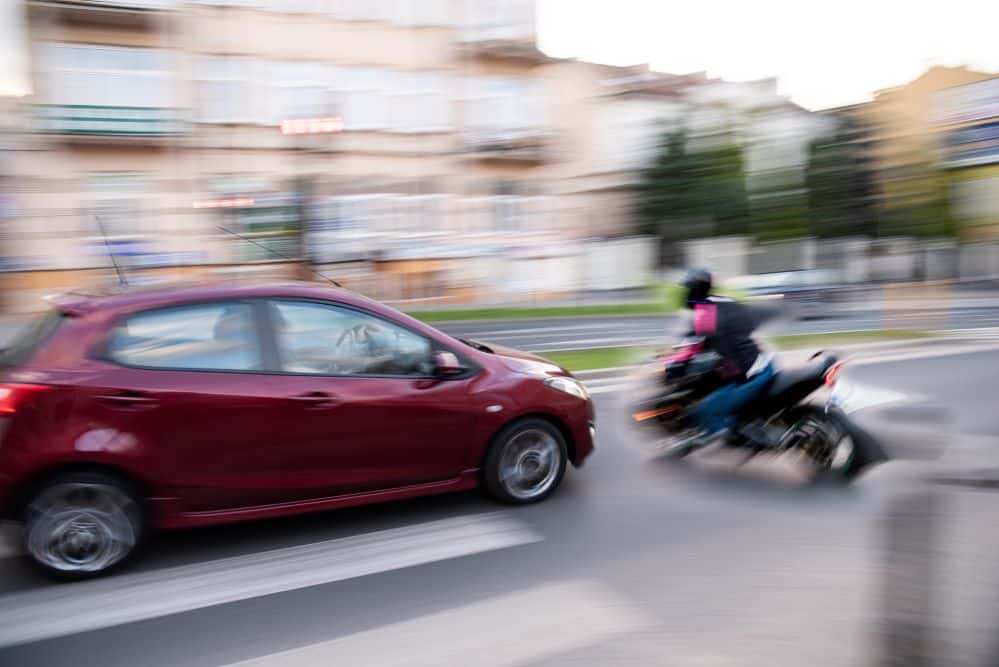 Do you have a motorcycle accident lawsuit? If you have been hurt in a motorcycle crash, contact the personal injury lawyers at Florin Gray Law today.
In the aftermath of a motorcycle accident, many riders need medical attention, time to recover and heal and help to get financial compensation for the damages done. There are specific motorcycle accident lawsuit criteria to meet for you to have a personal injury case. Learn about the personal injury requirements below and contact the highly experienced team of motorcycle accident litigators at Florin Gray to defend your rights early on.
Determine Who or What Caused the Motorcycle Accident
The personal injury requirements outline who or what led to the negligence that caused the accident. Motorcycle accident victims must show how someone else's careless actions caused a breach of duty, the duty to obey traffic laws and drive carefully. Florida follows the pure comparative negligence system to determine the percentage of fault for each party involved in a lawsuit. Your compensation will decrease by the percentage you are found to be liable for causing the accident. Each motorcycle accident is unique, and sometimes it is not a person that caused the accident, but rather defective parts, poorly maintained roads, and weather conditions are to blame.
Retain a Highly Experienced Attorney at Florin Gray to Represent You
An experienced personal injury attorney at Florin Gray will be your best advocate against the insurance companies and the parties responsible for your injuries. Our job is to get you the compensation you deserve. We have a strong track record of handling motorcycle accident cases, and we give individual attention to each case, we meet with you and share our personal cell phone numbers with you so you can reach us whenever you need us, and we only get paid if you win. Some injured victims never speak with their attorney and can only reach an assistant, but not Florin Gray's clients. These factors distinguish our law firm as a cut above others.
Review Your Motorcycle Insurance Coverage
Florida motorcycle riders are required to have a minimum of $10,000 in bodily injury liability coverage per person that they cause injury to and $20,000 for bodily injury liability coverage per accident that they are responsible for, as well as $10,000 in property damage liability insurance. While drivers of cars are required to have Personal Injury Protection (PIP) insurance, motorcycles do not have a PIP requirement. This is important because motorcyclists in Florida do not have to prove that they suffered a permanent injury to be able to recover additional damages like pain and suffering, whereas automobile drivers have to prove that they suffered a permanent injury to be compensated for such damages. Because motorcyclists usually suffer severe injuries in a crash, it is very important for motorcyclists to have uninsured motorists coverage that will cover them and their other riders if they suffer injuries in a motorcycle accident caused by someone who does not have insurance or does not have enough insurance. You should talk to your insurance agent to make sure you have uninsured motorist coverage on your motorcycle, and if you have more than one vehicle, you need to make sure that you select the stacked uninsured motorist coverage. This will multiply the available uninsured insurance limits by the number of vehicles on your policy, which will be very beneficial to you should you ever get injured in a motorcycle accident.
Assess What Damages Are Relevant
Personal injury lawsuits allow motorcycle riders to recover economic damages for medical expenses, lost wages, property damage, and other future related out-of-pocket costs. Significant injuries are a reality in many motorcycle accidents since riders are exposed to the elements and road far more than automobiles, and they do not have any protective barrier between them and other vehicles. Motorcycle accident victims usually suffer significant and severe injuries, and oftentimes leave riders with disfigurement and scarring. Non-economic damages include past and future pain and suffering, mental anguish, emotional distress, and loss of enjoyment of life. Courts will also allow punitive damages to be pursued in motorcycle accidents where the at-fault party was extremely reckless and/or grossly negligent, to deter others from this type of behavior in the future.
Keep Meticulous Records
After a motorcycle accident, take as many photographs at the scene as possible and even take video if you can and it is safe to do so. It is important to capture the damage to the vehicles, the position of the vehicles, the physical injuries to yourself and your riders, and any statements from the at-fault party, especially if they admit they are at fault. If there were any witnesses, make sure you get their information and a statement from them if you can. It is important to always call the police, and make sure they do a complete report and give you the at-fault driver's information – this is usually called the Information Exchange Form that is handed out at the scene by the responding officer. Also, keep track of all of your medical providers and medical bills so that you can share that with your attorney. All of these documents will come in handy when working with an experienced motorcycle attorney at Florin Gray to help you get compensation for your accident.
Stay Focused on Healing
With a trusted legal ally from Florin Gray by your side, motorcycle accident victims can focus on getting the medical treatment they deserve to heal. You will want to reach maximum medical improvement to know what your medical bills total and forecast your needs for the future. Many motorcycle accident victims need a lifetime of care, and your attorneys at Florin Gray will compile all medical bills, charts, narrative reports, and records for the personal injury requirements. It's important to avoid any gaps in your medical treatment to prevent your insurance company from thinking that you are not following through on your medical care. It's also critical to stay focused on your healing and not post about your accident or injuries on social media. Insurance companies are prone to reviewing your digital footprint to see if they can find anything to negatively impact your case.
Motorcycle Accident Lawsuit: Criteria Checklist Takeaway
When motorcycle riders are involved in an accident, the highly qualified Tampa motorcycle accident attorneys at Florin Gray know how to negotiate with your insurance company, review any settlement offers, and take your case to trial to make sure we uphold your rights after a serious motorcycle accident. The team at Florin Gray Law has more than five decades of experience successfully handling motorcycle accident cases. Contact Florin Gray Law to schedule a free and confidential case evaluation with an experienced motorcycle accident attorney.